Sunriver Storage Unit Sizes-Pricing
Converting from a Snowbird to a full-time resident or just need enough space for the entire family, Sunriver Storage has the unit for your needs.  We have units as compact as 5′ x 10′ and large enough to fit a full-sized RV or Motorhome.
We offer discounts for longer-term rent paid in advance and 1 month free for a year's rent paid in advance.  1/2 month's rent for 6 months paid in advance. Prices are subject to change.
Just click the + sign to open a window to learn the specifics on each unit.
Large Storage Units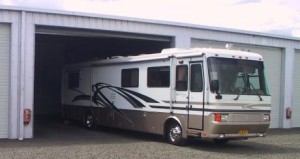 These units are design fulfill the needs of RV and motorhome owners. They are heated to maintain a temperature well above freezing. This eliminate need to winterize the pluming so you can use your RV year round. These units have seventy-five foot driveway providing easy access to the unit for even the largest RV .